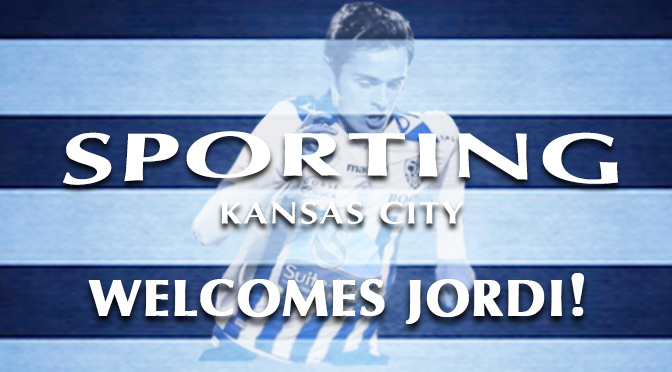 Unfortunate news for Sporting KC, as fan-favorite Roger Espinoza fractured his left sesamoid–a bone in the joint of the big toe which allows flexon from the toe to foot. His injury will keep him out for 10 weeks. The injury occurred when Houston Dynamo midfielder Nathan Sturgis tackled Espinoza, resulting in an ejection for serious foul play.
Espinoza had started 20 matches across all competition for Sporting in 2015. He returned from a two-year stint with Wigan Athletic in England. He was drafted in the first round by SKC in 2008 and has been one of the more popular players over the course of his career.
Manager Peter Vermes receives some support for his team with the signing of Jordi Quintilla, Thursday. Quintilla has played with AC Ajaccio in France and originally hails from Lleida, Spain.
At 21 years old, Quintilla will help fill an international spot on the roster and fortify the team after the loss of Espinoza at the midfield position.
Quintilla is a hard-working player and has shown the desire to get better and improve, according to Vermes, fitting in well with Sporting's system.
Sporting is now headed for a Saturday matchup against Toronto at BMO Field. The two clubs have yet to face each other this season, and the full three points are crucial for Sporting, who still remains in the fourth-place spot in the Western Conference.
The next home game for Sporting will take place on August 12 at Sporting Park against Real Salt Lake. Tickets are available online at Tickets For Less, your source for the best seats in the house at the best prices for every home match.