Westeros Comes to Kansas City
Kansas City is called the crown city, but on on February 15th you can call it King's Landing. TV's mega hit Game of Thrones will start its conquest of the concert realm with Game of Thrones Live at the Sprint Center.
K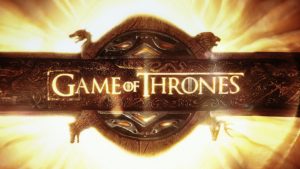 C will serve as the opener for Game of Thrones Live, where the TV show's award winning music will take center stage with an 80- piece orchestra and choir.
The event, put on by Live Nation and HBO, has no plans of playing second fiddle to the show itself. A 360-degree stage design highlighted by massive LED screens will feature new imagery created exclusively for the tour.
In terms of what else we know about the concert producers are staying tight lipped, leaving us in Jon Snow territory.
But GOT composer Ramin Djawadi promises a transformative experience, "We really wanted to make it a special event. We want it to be an immersive experience so that when you're walking into the [arena], you are in Westeros."
It is worth noting that with Season 7 delayed the concert will offer a Game of Thrones fix for its very dedicated fan base. Filming for the series will most likely be finished and who knows if the concert series will end up providing a few veiled hints about what viewers might be able to expect heading into Season 7. We'll keep our fingers crossed.
Tickets are available to the Feb 15th show on TicketsForLess.com