Race fans, do you want to give your race day experience a boost? Buy a Race Pass!
The Kansas Speedway offers three different passes for Kansas race fans to have a once in a lifetime experience and the chance to get up close and personal at the Kansas Speedway track.
Get a behind the scenes look at the cars, drivers, and more with the Pre-Race Pass, the Finish Line Hospitality Pass and the VIP Package.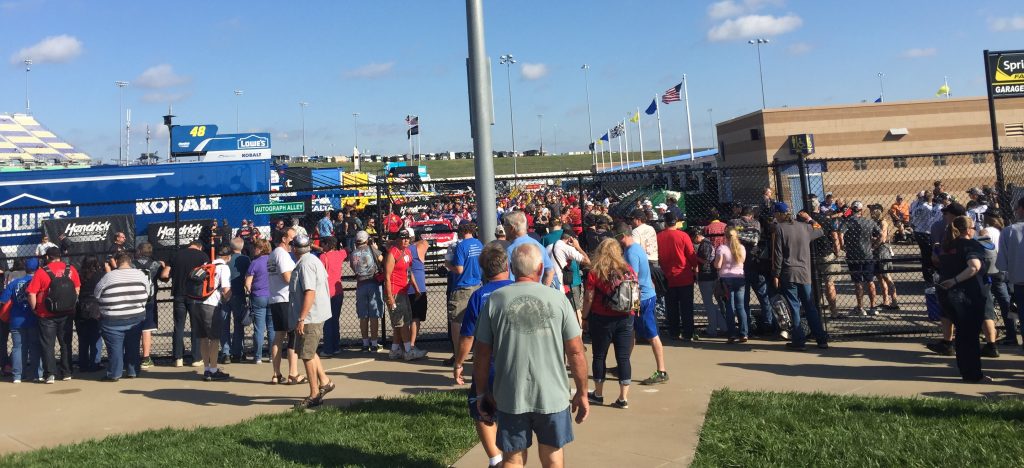 Pre Race Pass
The Pre Race Pass is the most affordable pass offered to race fans, and offers NASCAR fans the opportunity to:
Sign the Start/Finish Line,
Walk beside pit road and seeing the cars before the race,
Visit Sprint FanWalk and Gatorade Victory Lane (pre-race only),
Access to the pre-race concert and driver introductions

Pre-Race Passes are included as an added benefit to Season Ticket packages. Non-Season Ticketholders can purchase a pre-race pass for a limited time leading up to race day. Pre-Race Passes are for NASCAR Cup race days only.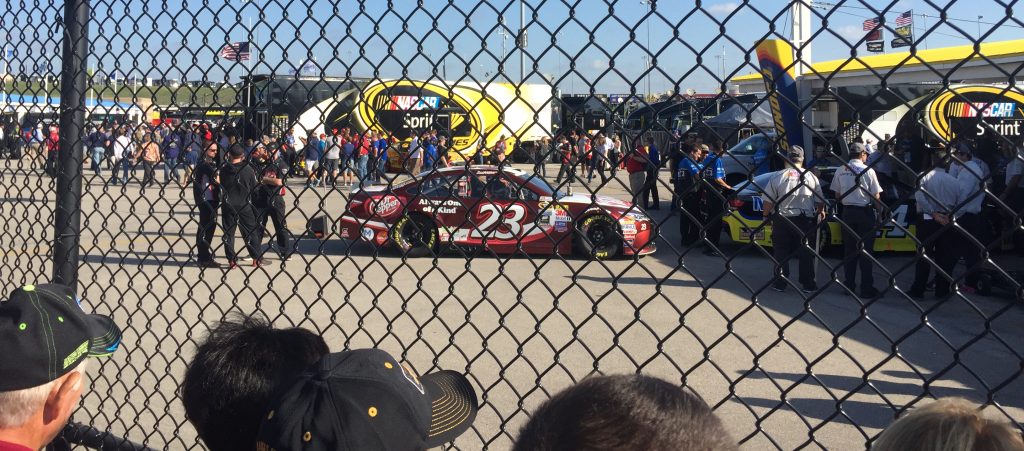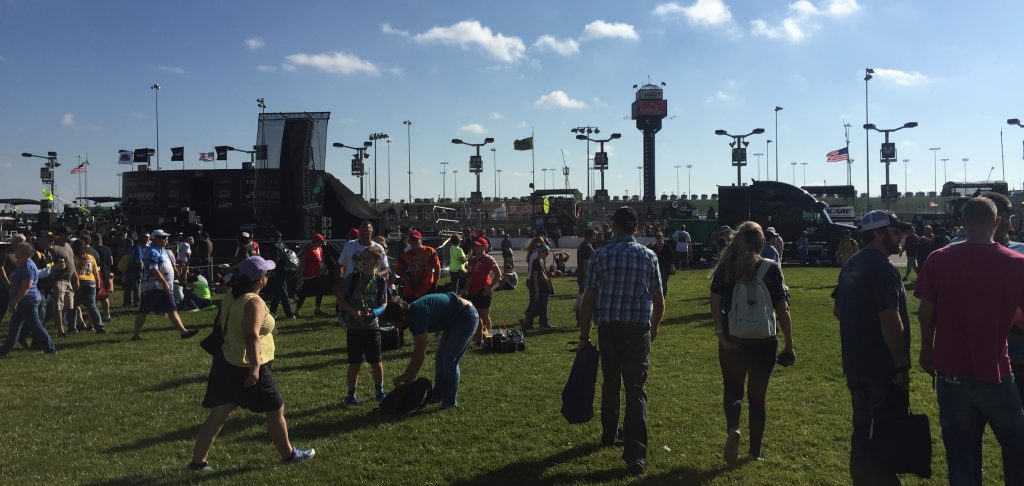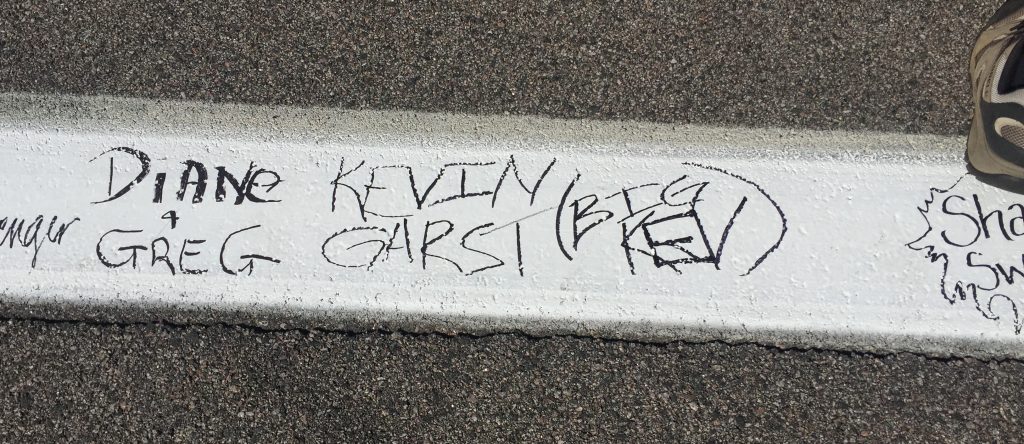 Finish Line Fan Hospitality Pass
The Kansas Speedway Finish Line Fan Hospitality Pass is a great pass for NASCAR fans that want to get even closer to the garage, pit, and their favorite drivers. This price is more expensive than the Pre-Race pass, but has a lot of great features to make race weekend even more memorable!
The Finish Line Fan Hospitality Pass benefits include:
Guided Pit and Garage Tour
Q&A with NASCAR drivers
FREE food and drink
A great view in the Corporate Hospitality area overlooking Turn 2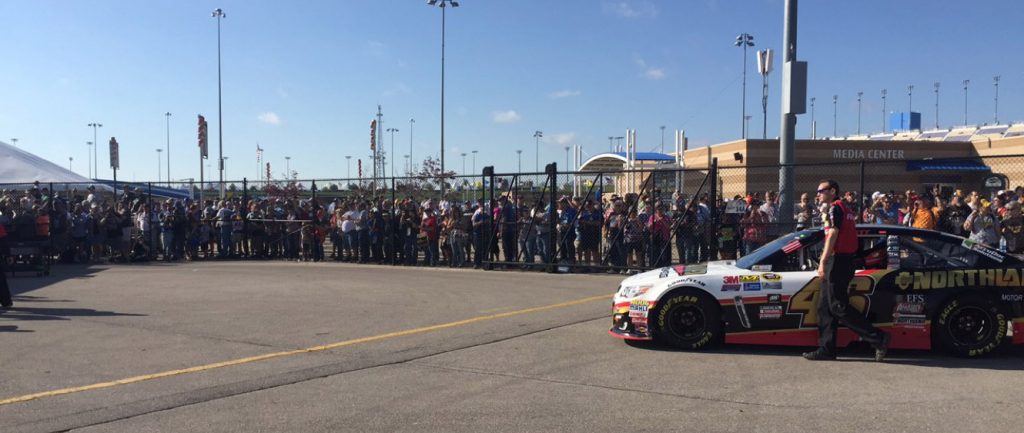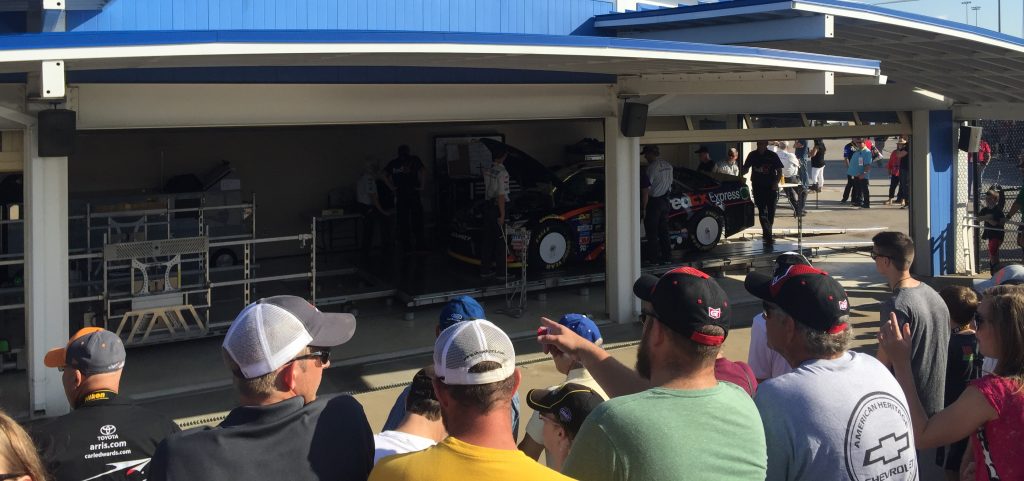 VIP Package (Pre-Race Package)
The Kansas Speedway VIP Package is the ultimate NASCAR pass for die-hard race fans. The VIP Package (pre-race) pass includes the following benefits:
VIP Parking
Special reception in the President's Suite
Guided tour of the Sprint Cup Series garage with a former NASCAR driver and/or pit reporter
Attend the NASCAR Sprint Cup Series driver's meeting
Watch the pre-race concert from a special area
And more!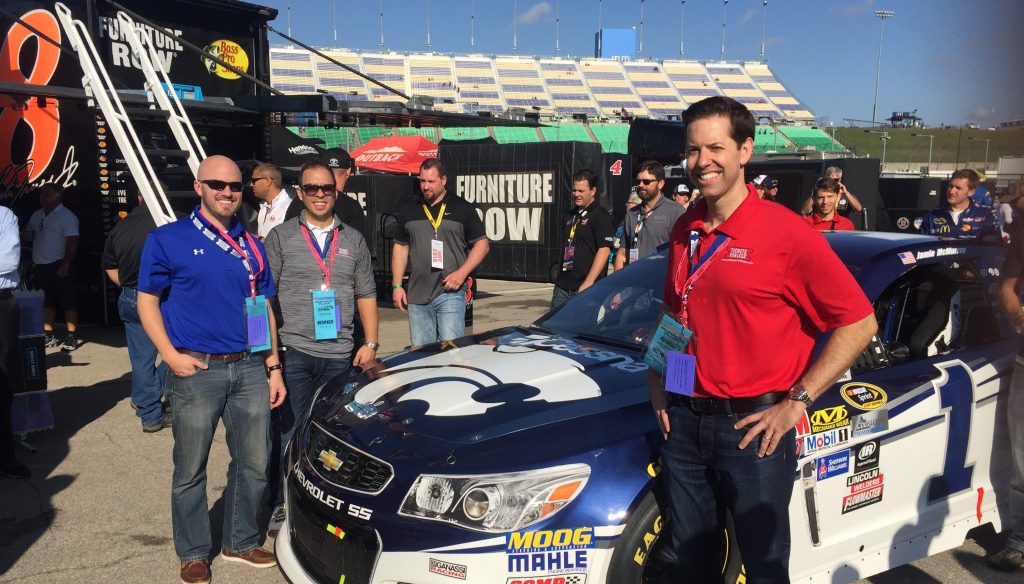 **Please note that these passes/ packages are limited and do not include a grandstand ticket, which must be purchased separately.