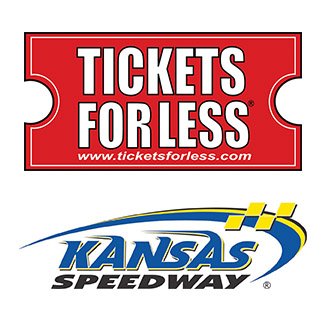 After signing a deal earlier this summer with Arrowhead Events, Tickets For Less continues to branch into the community to bring you tickets with great service and no hidden fees.
Tickets For Less signed a partnership with Kansas Speedway Wednesday. The deal makes Tickets For Less the Official Secondary Ticket Partner of Kansas Speedway.
As a result of the partnership, Tickets For Less offers an exclusive deal for race fans. For NASCAR Sprint Cup Series races, families can purchase a Family 4-Pack from Tickets For Less. The package includes two adult tickets, two youth (12 and under) tickets and four pre-race passes.
Upon the signing of the partnership, Tickets For Less owner Dan Rouen emphasized the security Tickets For Less offers customers. Tickets For Less is accredited by the Better Business Bureau with an A+ rating.
"Race fans can feel secure about purchasing Kansas Speedway tickets from us," Rouen said. "This partnership solidifies our standing in the Kansas City market as THE place to purchase tickets on the secondary market for not only Kansas Speedway, but the Kansas City Chiefs, Royals, Sporting Kansas City, the University of Kansas basketball and all Sprint Center tickets."
The next NASCAR race hosted by Kansas Speedway is the Hollywood Casino 400 on Oct. 16. Tickets are on sale for the race now, so make sure to get your Family 4-Pack for the approaching race. You can also call Tickets For Less at 913-685-3322 to order the exclusive package.
Tickets For Less is one of the largest sellers in the country of Kansas Speedway, Kansas City Royals, Kansas City Chiefs and Sprint Center tickets. To order, call 913-685-3322 or visit our website.
---
Subscribe to Tickets For Less emails!