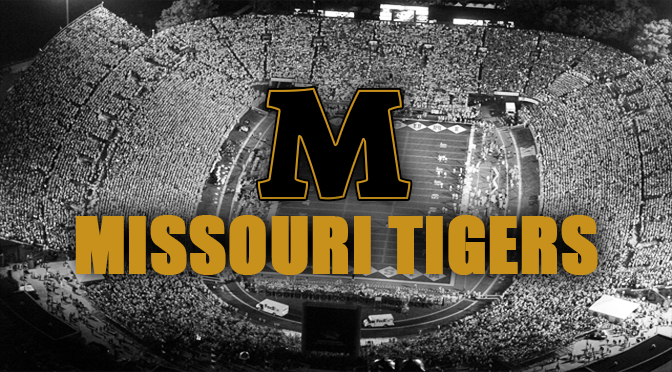 Gary Pinkel won't admit it, but he's created a nice little QB controversy for Missouri Tigers Football.
Make no mistake, true freshman, Drew Lock, is making a serious push to unseat Maty Mauk. Pinkel appears to be losing trust in his Junior Quarterback.
With the game on the line, leading by only 3 points in the 4th quarter against UCONN, Pinkel pulled Mauk in favor of the first year QB from Lee's Summit. The move sends a clear message; there is a QB issue at Mizzou!
The Tigers are 3-0 and have struggled offensively in their non-conference games so far this season. Mauk was soundly booed in the first half of the UCONN game at Faurot Field Saturday. Mauk told reporters after the game, "That's why they're up in the stands and I'm down on the field." This shows Mauk is obviously feeling the heat and with a comment filled with frustration like that, it only adds speculation that there really is a QB controversy going on behind closed doors.
Pinkel surprised a lot of people when he decided not to put a red shirt on Lock this season. Eddie Printz, the hot shot signal caller out of Georgia, was expected to be Missouri's back-up QB. He's now #3 on the depth chart with Pinkel deciding to go with Lock just before the season opener.
While Mauk has been inconsistent, let's be fair – the Tigers can't run the ball and they lost their three best wide receivers from a year ago. With that said, Mauk still makes too many bad decisions for a 4th year Junior. Coach Pinkel has a history of playing two QB's, but using the hook on his No. 1 guy in the 4th quarter of a tight game. This tells me the head coach is not comfortable with this QB situation and is especially not a good sign leading into conference play, which starts this Saturday at the Kentucky Wildcats' Commonwealth Stadium.
Missouri needs to get better in a hurry. Their strong defensive unit will not be enough for this team to win a third straight division title in the SEC. If there is a QB controversy going on, Coach Gary Pinkel better figure it out and quick if Tigers Football are to have any chance of repeating their success from last year.