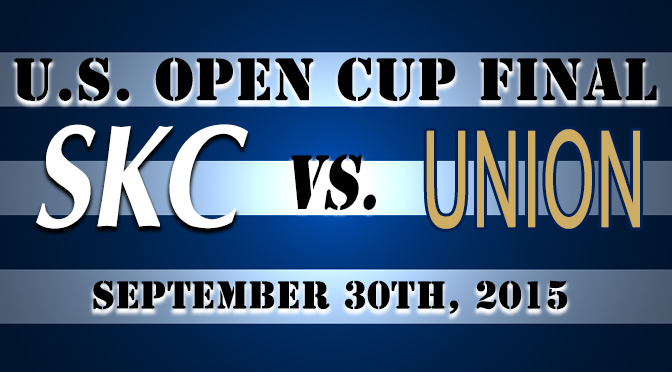 Wednesday night at Sporting Park was another spectacular result for the organization and fans in attendance as Peter Vermes' squad capped off a seminal matchup with rival Real Salt Lake with a 3-1 victory.
The win sends Sporting to Philadelphia to take on the Union at PPL Park on September 30.
The crowd was electric and the team responded–as they usually do–with a nail-biting final 10 minutes with the match tied a 1-1 before Benny Feilhaber and Krisztian Nemeth both scored, leading to the hard-fought win.
It was the type of setting and result Sporting fans have come to see; the bigger the moment, the better the team seems to play and respond.
With its hold on a playoff spot in the Western Conference, and a chance to capture another U.S. Open Cup, Sporting remains squarely in the middle of the professional sports success the Kansas City is currently experiencing.
Between the first-place and potential World Series-favorite Royals, and the Kansas City Chiefs preparing to kick off the season, professional sports in the KC metro area might be in its golden era.
For Sporting, Feilhaber and Nemeth have been the shining stars over the course of the season. Feilhaber in particular is having a career season and could end up being in the mix for MLS Player of the Year honors. Certainly he should receive plenty of support for the Team of the Year.
Nemeth, on the other hand, has put in a performance of his own this season, coming with huge goals in crucial moments for Sporting.
The two teams met for the fourth time this season and have developed a blistering hot rivalry which dates back to the 2013 MLS Cup.
With more than 16,000 fans on-hand–a record crowd for a U.S. Open semifinal–Sporting Park provided a lift to its team which most stadiums simply cannot match. The Cauldron in Blue Hell has some of the more rabid fans across any sport and command the attention of the opposing team, regardless of how hard they may try to block it out.
Sporting next plays the Western Conference leading Vancouver Whitecaps FC at Sporting Park, Saturday. First kick is scheduled for 8 p.m.
If you haven't yet purchased tickets to Saturday's important matchup with the conference leaders, head to Tickets For Less to secure your spot in what should be a tremendous matchup between two MLS Cup title contenders. With no hidden service fees, Tickets For Less has great prices for the best seats located all over Sporting Park.