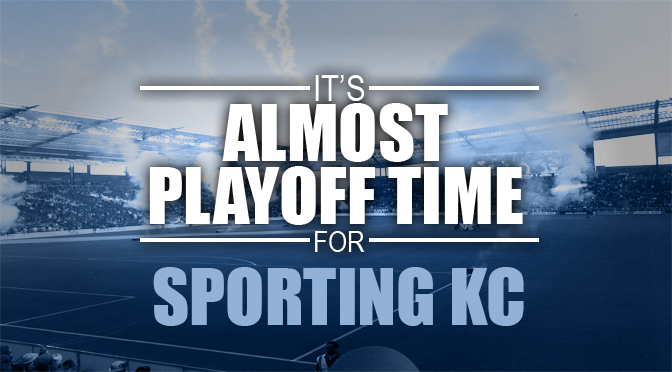 It's been an up and down season for Sporting Kansas City.
As one of the top teams in the MLS over the past several seasons, including a championship two years ago, Sporting is loaded with talented players, which means many of those players are routinely called upon to play for their respective national teams, making life on head coach Peter Vermes tough from time to time.
One thing is for sure, regardless of which players are able to take the field, Sporting Park is consistently filled to capacity and earns its title as the best home field in Major League Soccer.
In its last match, Sporting took home a 3-1 win over FC Dallas, serving as an extremely important three-points this late in the season to help lock in the 4-seed in the Western Conference.
Stars Benny Feilhaber (2 goals) and Dom Dwyer (1 goal) provided the scoring for Sporting, while the defense played one of its better matches in quite some time–a focal point for Vermes after multiple poor defensive efforts.
Wednesday, Sporting takes on the Houston Dynamo, followed by a trip back to Kansas City to host the Seattle Sounders.
The marquee matchup, however, will take place on Wednesday, September 3o, when Sporting travels to Philadelphia to play the Union for the Gold Cup championship.
With two MLS games ahead of the Gold Cup final, Peter Vermes expects his team to maintain focus on what remains a tight race for seeding in the playoffs.
Media asked Vermes to talk about the importance of the Gold Cup final, as well as whether or not his lineup will field a 100% healthy group of players, but per usual, Vermes opted to not go into depth about his lineup, and made it perfectly clear that Wednesday match against Houston is priority one, followed by focusing solely on the Sounders this weekend.
Currently, Sporting sits three points ahead of the Portland Timbers, and just a single point behind Seattle, which means wins over Houston, and particularly Seattle, will go a long way in securing a spot in the playoffs as a contender in the Western Conference.
With the regular season coming to a close, don't miss your chance to witness the glory of MLS soccer in the soccer capital of America, Sporting Park. Tickets For Less has incredible seating options available now at Tickets For Less for all remaining home matches. Sporting KC is hoping to bring home another title to Kansas City, so don't miss out on your chance to see it in person and cheer on your hometown team. Purchase your tickets today, with zero hidden service fees, so you know what you're paying before you finalize your purchase. Go Sporting!