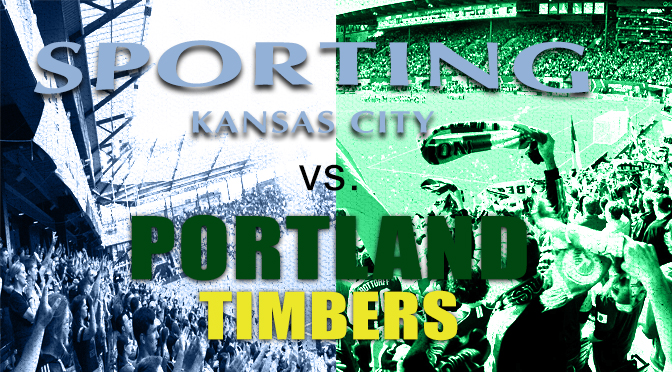 With the regular season winding down, Sporting Kansas City is in the midst of a three-game losing streak–its longest since a 4-gamer last season–and in need of a win sooner rather than later.
Their first opportunity come Wednesday night as they travel to Portland, Ore, to take on the Timbers, with whom they are level in points in the Western Conference standings.
Sporting KC does hold two games in hand, which is a major bonus when it comes to the overall standings and seedings for postseason play.
Peter Vermes' squad, however, needs to concentrate on wins as to not let the conference leaders see too much separation and let lower level teams in the conference creep up in the standings.
Defensively, Sporting hasn't been nearly as efficient or stout. During is first 17 games this season, Sporting allowed just 17 goals.
Over its last 10 games, they've allowed 18. Numbers such as that aren't an indicator of a team ready to make a playoff run, particularly at this juncture of the season.
At the other end of the spectrum is Portland, which is riding an 9-game home unbeaten streak (6-0-3) and playing its best soccer of the season of late. Over its last 15 matches, Portland has gained the second most points (27) of any other team over the same timespan.
That alone is a perfect example as to why it has become imperative for SKC to get back to its winning ways.
The first time these two teams faced each other, they finished with a 0-0 draw at Sporting Park. Following Wednesday, they will face each other one more time before the regular season ends.
The two teams are each missing a slew of players due to international duty and suspensions. Sporting will be without Marcel de Jong (Canada), Krisztian Nemeth (Hungary), and Erik Palmer-Brown (US U-20's). Portland is without Will Johnson (Canada), Alvas Powell (Jamaica), Michael Seaton (Jamaica), while Liam Ridgewell and Diego Chara are both suspended.
Following a trip to Orlando, Sporting will head back to Kansas City to host FC Dallas on Friday, September 18 at Sporting Park. The first 8000 fans will receive a seat cushion presented courtesy of UMKC.
Tickets For Less has incredible seating and pricing options for Sporting match against FC Dallas. Head over to Tickets For Less to purchase your tickets to the best home-field advantage in the MLS and an incredible sports experience. Go Sporting!