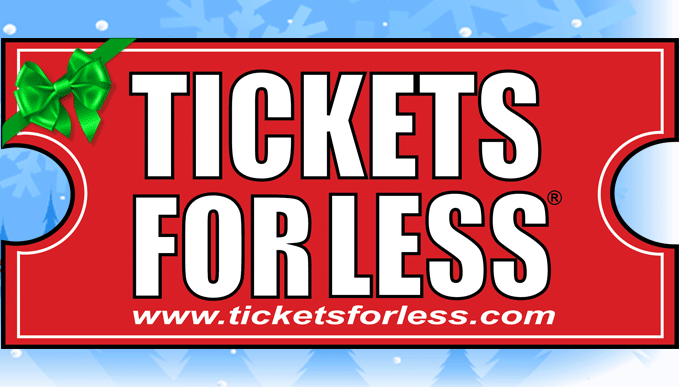 With Christmas upon us and everyone double-checking their lists to make sure everyone has something, Tickets For Less is the perfect stocking-stuffer or gift for someone special in your life.
Whether its a sporting event, concert, or performing arts, Tickets For Less has something for everyone.
Some of the biggest upcoming events in Kansas City include:
Kansas vs. Montana – Saturday, December 19
NCAA Division II Championship @ Sporting Park – Saturday, December 19
Trans-Siberian Orchestra – Saturday, December 26 @ 3 p.m. and 8 p.m.
Kansas City Chiefs vs. Cleveland Browns – Sunday, December 27
Kansas vs. UC Irvine – Tuesday, December 29
Kansas vs. Baylor – Saturday, January 2
Kansas City Chiefs vs. Oakland Raiders – Sunday, January 3
Kansas vs. Kentucky – Saturday, January 30
With only eight days left before Christmas, don't miss out on getting the perfect get to any of the incredible events taking place over the next several months in the Kansas City area.
Whether for the husband, significant other, or a good friend, a ticket to the big game or concert is a great way to get that special someone the perfect gift.
With zero hidden service fees, what you see is what you get on all ticket purchases, unlike some of our competitors who tack on extra fees at the end of your sale.
For that final, perfect gift for someone in your life, head to Tickets For Less and purchase seats to the biggest upcoming events.