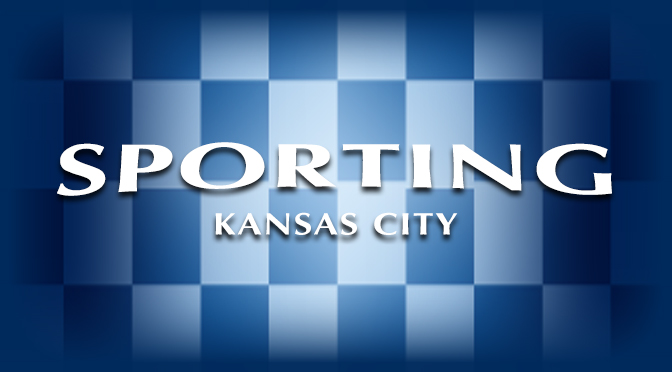 Sporting KC was well represented in the MLS All-Star game, Wednesday night at Dick's Sporting Good's Park in Commerce City, Colorado.
Matt Besler, Benny Feilhaber, and Graham Zusi each recorded 45 minutes of time for the MLS players, which allowed just one goal to the Premier League stars.
Zusi's appearance made him the only player to feature in every all-star game since 2012. He and Besler played their minutes in the first half, while Feilhaber was featured in the second half.
Over the past three seasons, Sporting Kansas City has become one of the premier organizations in MLS, winning both the MLS Cup, as well as the Open Cup.
Feilhaber is among those considered for league MVP with his seven goals, 10 assists, and 14 assists over all competition so far in 2015.
With the likes of Besler, Zusi, and Dom Dwyer, Feilhaber has become one of the popular players in KC, and one of the more dynamic offensive weapons in the entire MLS.
Sporting was back in action over the weekend to take on the Houston Dynamo, this time in a regular season matchup.  A win would have given Kansas City a full 3 points in the conference standings, but both teams would end up at full-time with a 1-1 draw.
Each team was awarded with one point, which is still better than a loss at this stage of the season, but in the eyes of Peter Vermes and the Sporting players, it was missed opportunity in front of the home crowd.
With the tie, Sporting remains unbeaten in 14-straight home games, which ties the team record. Dom Dwyer scored at the 6-minute mark in the first half, and nearly added a second goal in the 49th minute from a corner kick by Graham Zusi–making his return to the team after playing with the U.S. National team in the Gold Cup.
There was some late drama in the match, as the referee made no call despite a throw-in from Matt Besler glanced off the arm of a Dynamo player in the restricted area. The ref made the decision that the players' arm was in the natural playing position, and thus unintentional and accidental, resulting in no call. Had it gone the other way, Sporting would have had a chance to take the lead on a penalty kick.
Sporting remains in the 4th place in the Western Conference and will next play on the road at FC Toronto, Saturday for a 3:00 pm first kick.
The boys in blue will return to Kansas City for an August 12 Open Cup match against Real Salt Lake. For tickets to see Sporting in the beautiful Sporting Park, the soccer capital of America, visit Tickets For Less and get great deals on the best seats in the house.