Everyone wants to be Kansas City right now!
In a non-major market, we are home to the World Series Champion Royals and you'd better believe there are dozens of places drooling over the prospect of having the same thing in their city.  Even if they don't have a team.
MLB financials have never been better and the game is pretty healthy right now.  But… and it's a huge but… If owners wanted to add two more teams, it could probably do it now with little drawback.
There are some questions about the future of  Major League Baseball. They play 162 games, which may be changing and when it comes to television; it's a very regional sport. But local television deals with clubs are at an all time high, and it seems as if the fan support in every market is there when it comes to TV.
Major League Baseball currently has 30 clubs, which seems to be par for all sports except the NFL who has 32 franchises. Just for fun, we decided to create a list of possible relocation/expansion cities in North America. I based my list off area growth, and local interest in the sport. Here are our top 6 MLB expansion cities…
6. Salt Lake City-Provo, Utah. Metro Population: 1,153,340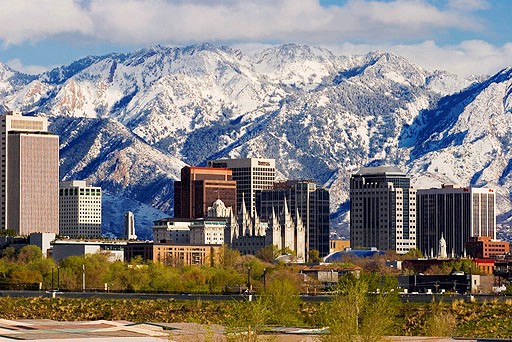 SLC's suburbs are growing at a pretty good rate, also the state of Utah in general has twice the growth rate of the national average in the past few years, a second major professional team in this city isn't too crazy to think about. Major League Baseball could use another Rocky Mountain region club. Geographically, the Colorado Rockies are the heart and soul of Rocky Mountain baseball. Go east or west, north or south of Denver, and there isn't a team within hundreds of miles of Denver.
Concern: The Rocky Mountain region doesn't have very many large population centers, so the reach outside of the metro wouldn't be great, but SLC is large enough and far enough away from Denver (500+ Miles) to where they could separate themselves and create another Rocky Mountain fan-base. Not to mention, a Salt Lake City MLB club could draw from towns in Wyoming, Idaho, and Eastern Nevada.
5. Oklahoma City, OK. Metro Population: 1,459,758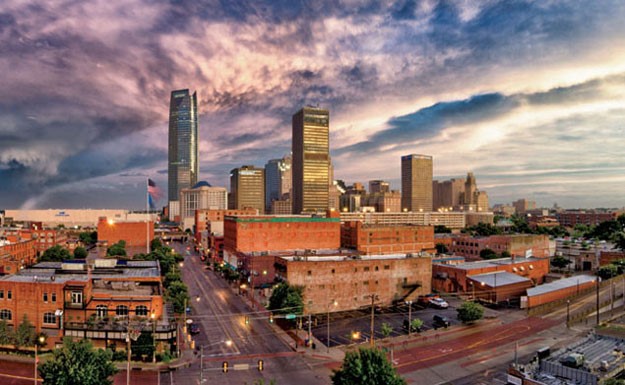 A good ol' midwestern sports town that is growing. Like a lot of markets in the region, OKC's economy thrives on sports. With the Thunder selling out every night, and nearby Oklahoma Football being one of the premier programs in the country, this city would have no problem selling tickets. The New Orleans Hornets came into town seeking relief from Hurricane Katrina and the NBA immediately knew they had to get a franchise there.
Concern: Oklahoma City was the beneficiary of a National Disaster, and a franchise in Seattle who couldn't get the city to build them a new arena, so I feel the Thunder coming to town was just being in the right place at the right time. It didn't seem to me before that there was a huge push into getting a pro franchise there. There is no doubt that having a good team with the Thunder there helps ticket sales, especially with stars like Kevin Durant and Russell Westbrook. Could an OKC baseball club survive without a big time star? Or how about a few losing seasons with an empty ballpark? Who knows…
4. Montreal, QC. Metro Population: 3,824,221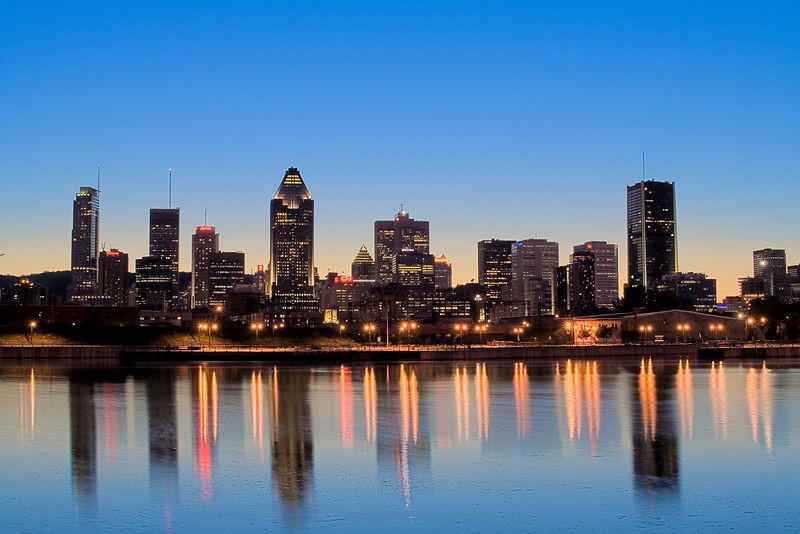 I know what you're thinking, they had a team there and it didn't survive. The Montreal Expos (now Washington Nationals) were a part of the 1969 expansion, and they survived in Montreal for more than three decades with very little success on the field. It can be done again, people in Montreal are very passionate about getting baseball back in their city. Montreal is the second largest metropolitan in Canada, and the 21st largest in North America, plenty of people to put in the seats.
Concern: This would have to be an expansion team, which doesn't look likely in the near future with Major League Baseball. I can't imagine any team wanting to relocate here. Montreal is very far away, it's 307 miles from Boston, and 370 miles from New York. The travel for a club here is dreadful, especially for 81 road games. I know if they go out west, they stay out there for a few weeks, but still. Geographically, it's tough to have a team here.
3. Tampa-Lakeland-Orlando, FL. Area Population: 6,631,942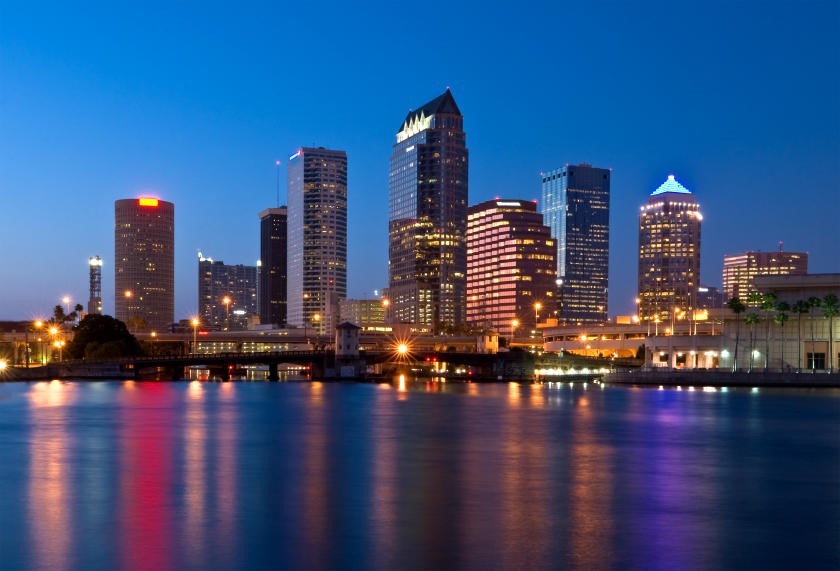 If I'm the Rays, I get out of that dump in St. Pete, which is on a peninsula and very difficult to get to, and move the club east, closer to a very fast-growing Orlando. This two hour radius of Florida is very populated, and growing fast. The Tampa area is an older population with money, and Orlando is becoming a younger, very educated city where people have disposable income. These are the type of people who go to baseball games.
The Rays need to relocate fast, and build a ballpark closer to Orlando so you can draw from both cities.
Concern: There isn't one, this would fix the Rays dreadful attendance problems. Not only would more Florida natives attend games, anyone who has been to Florida knows there is a big retired population from Northeastern Cities, many of which are in the Rays division.
2. San Jose-Santa Clara, CA. Metro Population: 1,952,872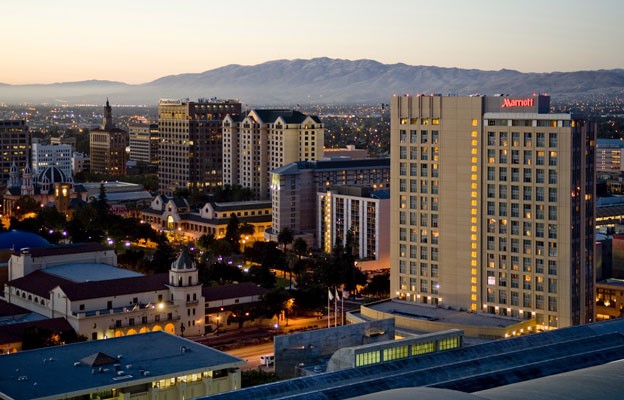 This Northern California metropolitan area is now the new home of the world class Levi's Stadium, and the San Francisco 49ers. This area of the bay is growing fast, and has very youthful energy. It has a similar feel as Frisco, but the cost of living isn't as high. And with great public transportation systems in the Bay, people can commute more freely without dealing with California traffic. People can get off work at 5pm and commute 10-20 miles and be in your seat at the ballpark for a 7pm first pitch.
If there is one thing we know with California sports, Major League Baseball has been able to keep teams in California cities, while the NFL has had all sorts of problems in that department. South Bay summers are beautiful, and people will get out to the ballpark. This area is at the top of the list for an expansion team. Or, if the A's ever had issues in Oakland, they could relocate, although they seem content in Oakland for the time being, unlike the Raiders.
Concern: You probably wouldn't be able to build in San Jose or Santa Clara, because those cities already have funding issues and already have sporting facilities to take care of. Maybe nearby Mountain View, Calif., could build a stadium. California is going through an economic crisis right now, so I'm not sure these cities would be completely willing to support a new stadium and franchise right now.
1. Charlotte, NC. Metro Population: 2,238,314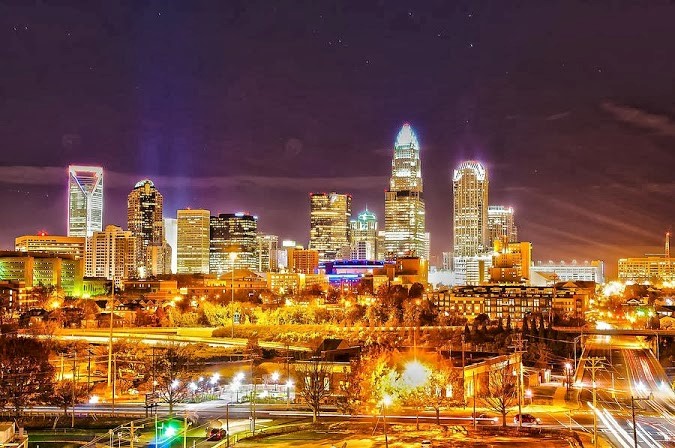 The largest market in the United States without a Major League Baseball team is Charlotte, and it's the fastest growing city in the mid-south Atlantic region. Charlotte's economy and growth took off in the late 1980's and into the 90's and the city added two professional franchises in that time.
There is a vast gap between Washington, and Atlanta along the eastern seaboard where there is no big league club. Charlotte is right in the middle, and is a city that would be ideal for an expansion team. North Carolina is a state that has more than 10 million people, and Charlotte is within driving distance of a lot of North Carolina and South Carolina population centers. Their reach could be huge, and there is a lot of big-money businesses in Charlotte that could lead to huge TV money.
Concern: Do people in North Carolina care about baseball? Could a club survive losing seasons? We know that the Bobcats/Hornets and Panthers have had attendance problems in the past. Not to mention, North Carolina is a college basketball hotbed. For a city of this size, in a state this large, attendance and ticket sales could be an issue.
Honorable Mentions
San Antonio-San Marcos-Austin, TX – I almost put this on the list. This area is much like Tampa-Orlando, the cities are becoming one big metropolitan area. I'm not sure if the interest in these cities for baseball are worth it being in expansion talks. Now for the NFL, absolutely, I would put this at the top of my expansion list and build a stadium off I-35 just north of San Antonio.
Memphis, TN – Geographically, Memphis could be ideal for a club, but it's probably too small and can only handle one pro franchise.
Las Vegas, NV –  This is a big event town, which doesn't fit well for 81 home games. If we're talking NFL or NBA, absolutely, tourists would go to see the stars and good teams. I'm just not sure tourists and locals would go out of their way to see Mike Trout on a Wednesday night.
---
Subscribe to Tickets For Less emails!