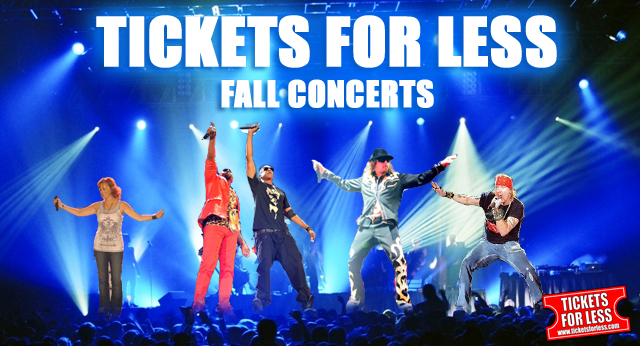 This past summer Kansas City had a number of great concerts from Jimmy Buffett to Katy Perry to Back Street Boys to Steely Dan.  Things don't seem to be slowing down into the fall with many more superstars coming to Kansas City's best music venues.
Country music icon, Reba McEntire, kicks off the fall lineup on Saturday, October 27th at the Sprint Center.  McEntire holds the record for the most Academy of Country Music Top Female Vocalist Awards, and American Music Awards for Favorite Country Female Artist.  McEntire also has been Female Vocalist of the Year four times. She also is one of only two women in country music history to have attained a number one hit in four different decades, and the only female to achieve solo number ones across four decades.
A couple weeks later, on November 11th, the Sprint Center will host the American hard rock band, Guns N' Roses.  GnR  has sold more than 100 million albums worldwide.  The band's 1987 major label debut album, Appetite for Destruction, has sold 28 million copies worldwide and reached No. 1 on the US Billboard 200 and is also the highest selling debut album of all time in the US.
On November 29th Kid Rock comes to the Midland Theater for a special concert.  Rock, known for selling out giant arenas around the world, is traveling across the country performing in small venues so fans can have an up close and personal experience.  These tickets will no doubt be one of the hardest to find this fall and your local ticket broker, Tickets For Less, will have the best seats for you.
On that same Tuesday night Hip-Hop legend Jay-Z and fellow superstar, Kanye West, will have the Watch the Throne Tour at the Sprint Center.  The recently released collaboration album sold 436,000 in its first week and almost 1 million since its debut.  Since they are skipping St. Louis the Kansas City stop is expected to be sold out so fans are advised to get their tickets before they are gone.
Tickets For less is the number one spot to get the best seats to all of these great events coming to Kansas City.  To view our selection visit www.ticketsforless.com or call 913-685-3322.