It's concert season but it's also comedy season, musical season and more at Starlight Theatre in Kansas City. Check out these upcoming Starlight Theatre events and get ready for months of fun! From comedians and Grammy Award-winning artists to legendary bands and musicals. You won't want to miss these popular upcoming Starlight Theatre events.
May Events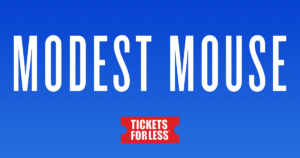 The popular alternative rock band came onto the music scene in the early Nineties. Though years passes, the indie rock band continued to produce albums and music for their loyal fans. It wasn't until 2004 that Modest Mouse made it to mainstream popularity with the release of their album Good News for People Who Love Bad News. This group is a guaranteed crew to make your Friday evening one to remember! Don't miss Modest Mouse as one of the top upcoming Starlight Theatre Events.
View Tickets
 
This comedy star is one of the best there is. Known for his segment on The Daily Show on Comedy Central, Noah is hilarious while also being informative. He has a way about him that make his fans laugh until they cry but walk away better than they were. Originally from South Africa, he has taken over the comedy world and has made fans around the world. Don't miss this talented comedian when he comes to Starlight this May!
View Tickets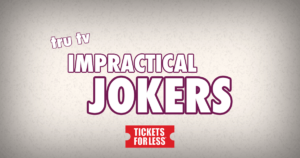 They're hilarious. They're extremely popular on TruTV and they're one of the upcoming Starlight Theatre events and they're one you don't want to miss! Join Joe Gatto, James Murray, Brian Quinn and Sal Vulcano, also known as The Tenderloins, as they get Starlight Theatre laughing all night! They're funny on television but they're even better live! See them now as they come to Kansas city this May!
View Tickets
June Events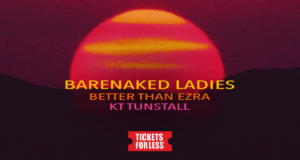 It's the Last Summer on Earth 2018 tour and the Barenaked Ladies are coming to Kansas City to spend it with you! Formed in the Eighties, the Barenaked Ladies have brought great music to fans across the world. Special guests include Better Than Ezra and KT Tunstall. Better Than Ezra is an alternative rock band from the Big Easy in New Orleans. KT Tunstall is a Scottish singer and is known for her great vocals. One of her top songs is "Black Horse and the Cherry Tree." Don't miss an epic night filled with some of the best vocalist touring the nation!
View Tickets

Steely Dan has broke 40 million albums sold world-wide while The Doobie Brothers have reached over 48 million albums. Needless to say, this tour is going to be an amazing night! With Steely Dan and The Doobie Brothers, you're going to be in for a night of legendary music and sounds. Both have made history with their music and have continued to impress crowds around the world with their live performances. Starlight Theatre is going to be bumpin' with these the collaboration The Summer of Living Dangerously tour!
View Tickets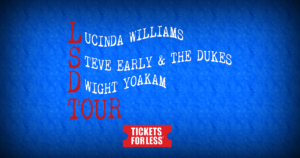 A trio touring nation-wide, that is full of iconic and legendary artists. Lucinda Williams, a rock, folk, blues and country singer, has made her way to success dating back to her debut album in 1978. Though she faced trials with lack of interest in blues/folk music, she found her sound and earned herself a Grammy by 1994. Since then, she earned two more Grammy and transformed the interest of music and made blues/folk music popular and a sound many fans nationwide, love to hear. Along with Lucinda Williams comes Steve Earle.
Earle also falls in the category of country folk but with a mixture of American rock. After the release of his album Guitar Town, Earle found himself among the most talented artists of his time and won three Grammy Awards.
Dwight Yoakam also tours on the LSD Tour and is one of the leaders in country music. Highly regarded in the music industry and for his success and reinvention of country music, he has won four Grammys. Yoakam is widely known as a pioneer of country music and now's your chance to see him live in concert! Don't miss these headliners tour North America together to give you one night of legendary music!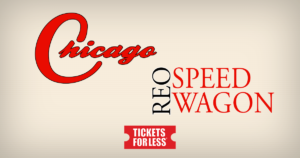 These co-headliners are making their way to Kansas City as one of the upcoming Starlight Theatre events! Chicago, formed back in the late Sixties, has earned their success through the years. Billboard has listed Chicago as the "Greatest of All Time" in American rock band in success of their singles as well as albums. Chicago is listed on multiple charts with vast amounts of success including among the top in the music industry in best-selling groups of all time in the world.
Following that, comes the REO Speedwagon rock band who has their own success and fame. After the release of their hit album, "Hi Infidelity" the group gained popularity as four of their songs hit the Top 40 hits in the United States. Since then, REO Speedwagon has reached over 40 million copies sold and continues to bring fans to their feet as they perform live for audiences around the world.